Società Balestrieri Sansepolcro
The Società Balestrieri di Sansepolcro is an ancient association whose roots go back to Renaissance Tuscany; since the 15th century without interruption it has continued the tradition of the Palio della Balestra ®, a unique dispute between the crossbowmen of Sansepolcro and their friends/rivals from the town of Gubbio.
The event is the culmination of the cultural acts that make Sansepolcro a genuine Renaissance landmark on Italy's historical reenactment scene.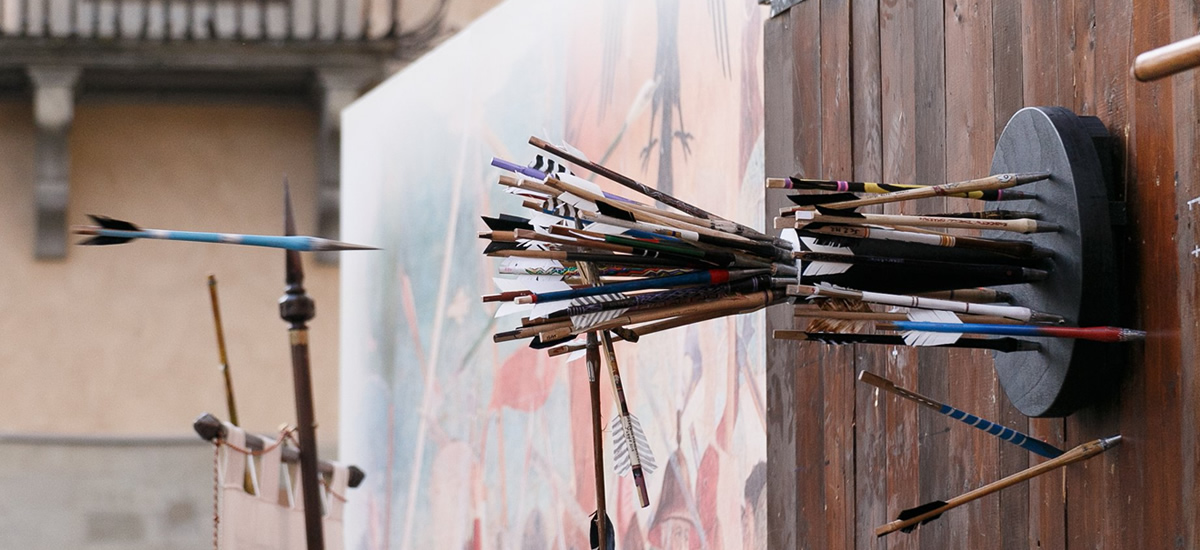 History of the Palio della Balestra ®
During the Middle Ages and the early Renaissance period, many Italian towns held crossbow shooting competitions to encourage training in the skill for teams of free citizens, which meant there was always a military reserve to defend the city.
The crossbow contest between Sansepolcro and Gubbio is documented since 1594, but there is reliable evidence that it occurred even earlier and, since then, the Palio della Balestra ® has been celebrated every year on the second Sunday in September.